Long time Dallas Sports radio personality and Star -Telegram columnist Randy Galloway wrote this BEFORE the game:
In the beginning, Jerry promised to build for Arlington something better and bigger than anything currently standing. Not surprisingly, he did, in like three years. Too bad his football team construction record has been a 12-year failure, and counting.
If that dismal haven't-won-a-playoff-game run since the neighborhood Rangers won their one and only playoff game (1996) is ever going to change, then Romo and the Giants will probably be the best indicators.
How does the quarterback play? How do the Cowboys and the quarterback match up against the Giants? Go ahead, blow this off as only the second game of a new and long season, but those answers still remain telling signs.
The NYGs are the best and most stable team and organization in the potent NFC East. Plus, it's a longstanding intense rivalry, where twice a season we witness chippy antics and mouthy retorts over a course of 60 game clock minutes. You get some of that against the Eagles, and some of it against the Redskins. But when it's the Giants-Cowboys, you get it all.
Meanwhile, Tony's brief NFL career has roller-coastered against, yes, the Giants. It has fallen, risen and fallen against only one team. This one tonight.
The Romo milestones:
The first meaningful NFL pass he ever threw was against the Giants. It was tipped, then picked. Romo tossed two other interceptions that night (Oct. 23, 2006) in a Texas Stadium loss after Bill Parcells yanked Drew Bledsoe at halftime and gave the ball to the nobody from Eastern Illinois.
The next week, Romo's career took off in his first start against Carolina, and by the time the Giants were on the schedule again (early December) he was an overnight sensation. Plus, the Cowboys won that road game when Romo hooked up with Jason Witten on a long completion in the final minute to set up the winning field goal.
Romo had risen.
Since then, Romo has never lost a game to the Giants in which he started. The record is 4-0.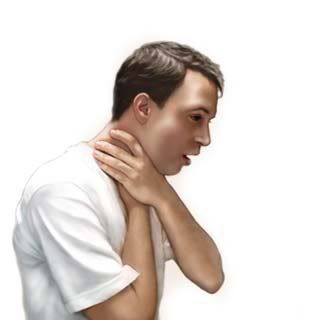 105,121 fans showed up in Arlington last night for the first regular season NFL game in the new $1.1 BILLION dollar stadium to see the worst performances of the day by a NFL quarterback. Romo threw 3 interceptions and looked HORRIBLE all night. Bad judgment, bad passes, BAD BAD BAD. The Giants scored 24 points on turnovers!

JESSICA SIMPSON, ELDORADO "TO" OWENS AND THE MOST DISGUSTING HUMAN TO EVER WEAR A COWBOYS JERSEY, DEOIN SANDERS ARE GLOATING tonight.

ANOTHER IN A LONG LINE OF TONY ROMO CHOKES . PERIOD